Friday, 21 April 2017, 18:00 – 20:30
88 Fleet Street, London EC4Y 1DH
Rail/tube: City Thameslink, Blackfriars, St. Paul's
Free, please book your place

In April we're reading Specific Objects, a controversial essay by Donald Judd, originally published in 1965. This discussion will be chaired by Richard Burger.
DOWNLOAD Judd, Donald (1965). Specific Objects. Originally published in Contemporary Sculpture: Arts Yearbook 8. Intro. William Seitz. New York: Art Digest, pp. 74–82. Reprinted in Judd, Donald (1975). Complete Writings 1959-1975. Nova Scotia: Press of the Nova Scotia College of Art and Design & New York: New York University Press, pp. 181–189. The download is a transcript via Art, Technology and Culture Colloquium, University of California, Berkeley.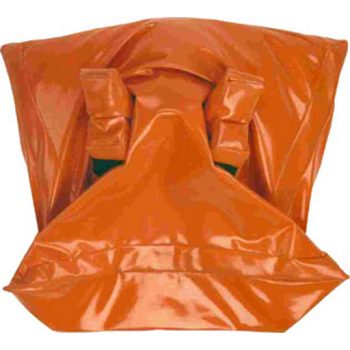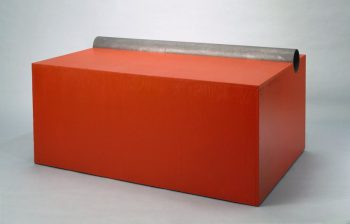 Specific Objects
is considered an important text wherein Donald Judd describes the 'new art' produced in New York during the 1960s, and tries to distinguish it from 'old' painting or sculpture. He makes particular reference to new materials that had not until then been considered suitable for 'art'.
Judd is considered an icon of American art for his practice, his writing and the Chinati Foundation in Marfa, West Texas, where all the artists he admired have permanent installations, making Marfa a required pilgrimage for art world participants in the USA. His influence can be seen today in US institutions, among artists, gallerists and curators.
This article is sometimes seen as a 'manifesto' for the minimalists. Others see it just as a list of artists that Judd likes. If specific objects refers to art that is fabricated or manufactured and therefore an 'object', is this what links the artists listed in the article? Is it better to have an artist reviewing artists or do they tend to be biased towards other artists that reflect their own practice? Judd's writing tends to describe art in a very matter of fact practical way. Does this help our understanding of art? Do artists today need a manifesto?
Suggested further reading
Donald Judd (1975). Complete writings 1959-1975. Halifax & New York: Press of Nova Scotia College of Art and Design.
Robert Morris (1995/1966). Notes on Sculpture. In Minimal Art, Gregory Battock Ed. London: University of California Press, pp. 222-235. Originally published in Artforum, Part 1 (February 1966), Part 2 (October 1966), Part 3: Notes and Non Sequiturs (Summer 1967), Part 4: Beyond Objects (April 1969).

Judd Foundation. Objects.
Richard Shiff (2004). Judd through Oldenburg. Tate Papers No. 2, Autumn 2004.