Friday, 28 June 2019, 7-9pm
LARC, 62 Fieldgate Street, London E1 1ES
Closest stations: Whitechapel / Aldgate East
Booking via Eventbrite, suggested donation £2 
In the second of the series on Paulo Freire's Pedagogy of the Oppressed we're reading chapter two together with Jean-Paul Sartre's essay Intentionality: A Fundamental Idea of Husserl's Phenomenology (1939). Please download and read the set texts in advance of the reading group.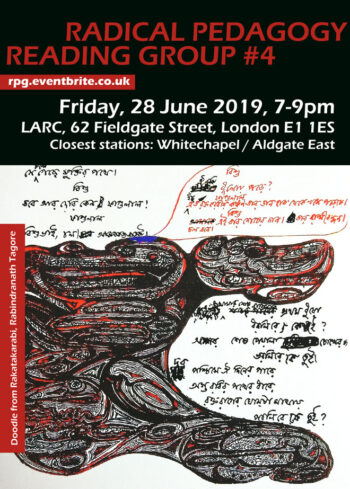 In chapter two Freire critiques the 'banking' model of education through a discussion of consciousness. Sartre rejects traditional epistemologies and models of consciousness in favour of Husserl's intentional theory of consciousness, namely that consciousness is always consciousness of something.