Many thanks to those who applied for the Fee-Waiver Award and to those who helped spread the word. We received a high volume of inspiring applications across a range of media and disciplines including sculpture, installation, painting, writing, design, sound, performance, choreography,  participation, activism, curating, conservation, architecture and social research.
It was a close and difficult decision because all the candidates stood to benefit from the course. The selection was based on an objective set of criteria, which prioritised the needs of each individual candidate. These were not hard and fast rules, but relative values that emerged from the candidates' applications. In this instance they included a correspondence between the candidates' research questions and the course topics, a demonstrable need for a supportive pedagogical environment, a spirit of inquiry, an unconventional practice and an experimental attitude, an active interest in pedagogy and the politics of education and a motivation to collaborate with others.
Lucy Webster Award Recipient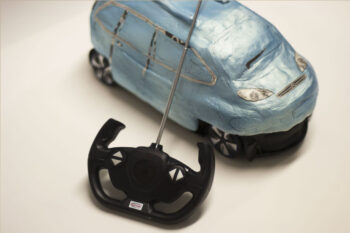 Congratulations to Lucy Webster who is awarded the Fee-Waiver. Lucy is a multidisciplinary designer. She graduated with a BA in Design from Goldsmiths in 2017. Her work is research-based and explores themes of cultural critique, sociology, patriarchy and semiotics with performance, film, fiction, poetry and sculpture. She has developed her research and practice independently since her graduation. Lucy's reflexive and collaborative practice, together with her research questions on politics and the avant-garde, and her desire to work in a collaborative environment earned her the award.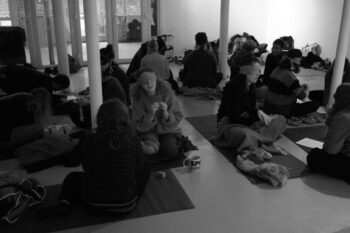 Renata Minoldo is the first runner-up. Renata explores intuition, sensuality and rituals through sculpture, installation and participation. She has a BA in Fashion Design and attended a residency at Banff Centre of the Arts, Canada. She has been exhibiting since 2010 with two solo exhibitions in Argentina. She is a member of School of the Damned Class 2018 and works as an arts facilitator for adults and children, exploring alternative learning and teaching methods involving interdisciplinary practices and non hierarchical education.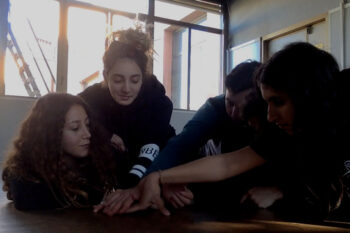 Alice Weber is the second runner-up. Alice is a choreographer and performer. She studied psychology at the University of Sydney, trained in ballet and is completing an MFA in Choreography at Trinity Laban. Her practice includes solo work, improvisation, teaching, hosting workshops and writing with a record of public performances and residencies. Her interests lie in subjective epistemologies, the body archive, body multiplicity and her work explores agency, femininity, object- and subject-hood and body ontology. Alice teaches ballet in London and is a guest workshop teacher in Sydney.
UPDATE: Critical Theory in Practice (proposal for a collectively organised course)
In discussions following the recent Fee-waiver Award, the idea emerged to organise a course based on a labour exchange. The course will be organised collectively, giving the opportunity to those who cannot afford the fees to participate. It is also an opportunity for those who are interested in working together to develop an alternative model of free and sustainable education. Depending on how this goes, it will initially replace the Fee-waiver Award with a more equitable and inclusive alternative. For more information and to join the team and get involved please visit the proposal page on Openki.net.