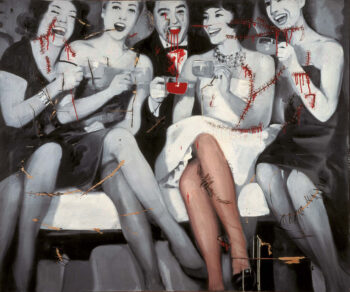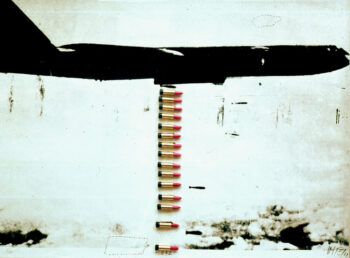 Many thanks to everyone who came along and contributed to an excellent discussion on Representation & Critique. A very special thanks to Aris Nikolaidis for facilitating! We grappled with definitions of modernism, postmodernism, anarchism, anarchist modernism and postmodern anarchism, and we tried to unpack their inter-relationships through Jesse Cohn's vantage point. The discussion was inconclusive due to the sheer expanse of the material and deserves a follow-up.
In March we're back at The Field for the first in a series of book clubs on Capitalist Realism by Mark Fisher, starting with chapters 1-3 (pages 1-20). The book is 81 pages long and we can read it in 3-4 installments, something to decide at the end of the first session. The download link will take you to a PDF of the entire book. We will continue the series with chapters 4 & 5 on 11 May 2018, unless another proposal takes precedence. If you would like to facilitate any of the sessions please get in touch.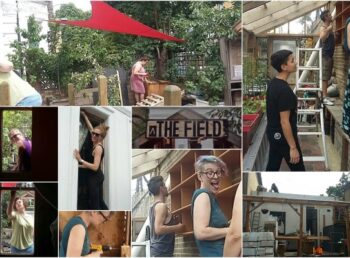 The Field reopened in October 2017 with a new cooperative structure. We've been invited to join the coop and we will have a meeting to discuss membership after the book club in March. If you are a member of A&C and would like to become member of the Field please come along or get in touch via email.
Many thanks to those who applied for the Fee-Waiver Award! If you haven't heard from us yet please check your spam bin. It was a very close outcome based on an objective set of criteria which prioritised the needs of the individual candidates. Thanks to everyone who helped spread the word. We will announce the successful applicant by 9 March 2018, once they have accepted the offer and if they are happy for us to do so.

[SYMPOSIUM] BOOK CLUB
Fisher: Capitalist Realism
Friday, 9 March 2018, 6:30pm-9pm
The Field 385 Queen's Rd London SE14 5HD
Facilitated by Sophia Kosmaoglou
Suggested donation £2, booking via Eventbrite

[ART&CRITIQUE] COURSE
Critical Theory in Contemporary Art Practice
19 April – 14 June 2018, 6:30-9pm + 5 May 2018, 2:30-5pm
Kupfer Arch 213, Ponsford Street, London E9 6JU
Tutor Sophia Kosmaoglou
£250 via Eventbrite or apply for the Fee-waiver Award

[OPPORTUNITIES & ANNOUNCEMENTS]
March 2018
The list of opportunities, open calls, deadlines, announcements & vacancies is updated regularly.
If you would like to post your listing for open calls, opportunities or vacancies on the list please use the contact form to send us the details.