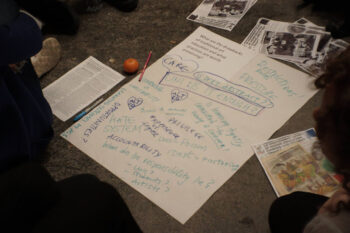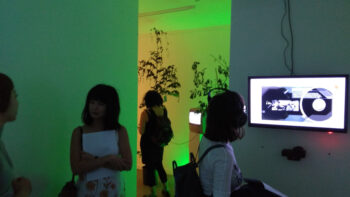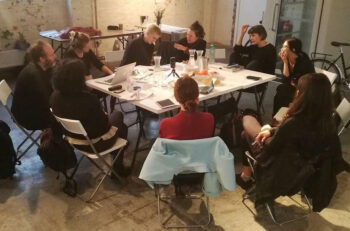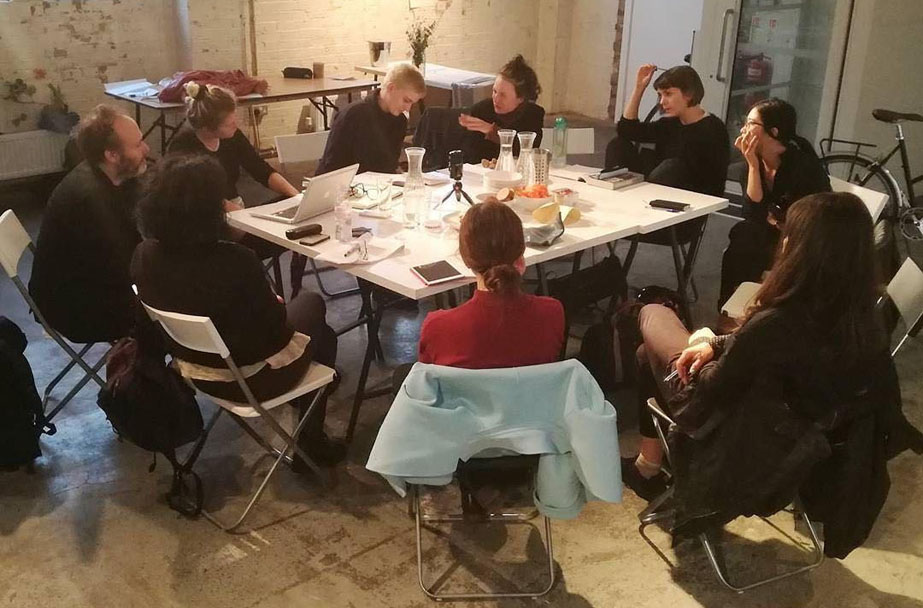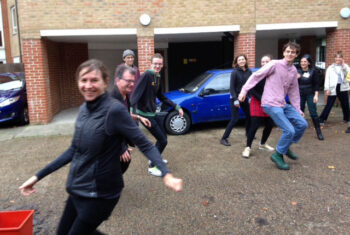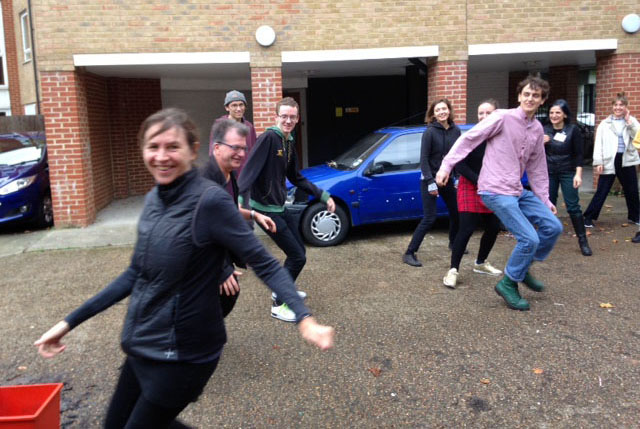 Thanks to everybody who contributed to another venturesome year of free, autonomous, volunteer-run and self-organised alternative art education!
Thanks to everyone who came along to the discussions, crawls, workshops and meetings! Many thanks to everyone who chaired a book club, curated a crawl, facilitated a workshop or hosted an event. A special thanks to all the alternative art schools, organisations and individuals for the excellent meet-ups, exchanges and collaborations.
Many thanks to all those who coordinated events and venues, posted listings and promoted events, contributed materials and tools, attended meetings, complied minutes, carried out research, wrote proposals and summaries, made flyers and videos, did bookings and accounts, took photos, shared their feedback, set up, cleared up and did the washing up! Many thanks to everyone who donated, we're almost breaking even thanks to your generosity. Thanks to everyone who supported the project by encouraging us, sharing, inviting friends and spreading the word.
Thanks to all who came along and contributed to a fascinating discussion on Guy Debord at the book club in December. A very special thanks to Aris Nikolaidis for chairing an excellent discussion.
In January we're joining Neil Lamont to discuss Hypernormalisation, a 2016 film by Adam Curtis. Please book your place. We've just added more tickets, if they sell out please check back for cancellations.
See you next year! Let's make it a good one x x x

[SYMPOSIUM] BOOK CLUB
Adam Curtis: HyperNormalisation
Friday, 12 January 2018, 6:30pm-9pm
LARC, 62 Fieldgate Street, London E1 1ES
Facilitated by Neil Lamont
Suggested donation £2, booking via Eventbrite

[OPPORTUNITIES & ANNOUNCEMENTS]
January 2018
The list of opportunities, open calls, deadlines, announcements & vacancies is updated regularly.
If you would like to post your listing for open calls, opportunities or vacancies on the list please send us the details.
IMAGE CREDITS
First Alternative Education Open-Day. 1 Oct 2017, SET Space, London. Photo School of the Damned.
ARTCRAWL#11 Hampstead to Finsbury Park, June 2017. Photo Cristina Sousa-Martínez.
BOOKCLUB#19 Bishop: Artificial Hells with Renata Mindolo. Guest Projects, 24 Jul 2017. Photo School of the Damned.
First Alternative Education Open-Day. 1 Oct 2017, SET Space, London. Photo Maria Christoforatou.
Neil Lamont [2006] Apple billboard on Paris metro. Digital photograph.