A workshop on self-organisation and collectivity for a cooperative art school.
Fri, 12 Jun 2020, 6-9pm
Online via Jitsi Meet
All welcome, please book your place
This event is part of Antinuniversity Now! Festival 2020, 6-13 June
https://videomole.tv/antiuni2020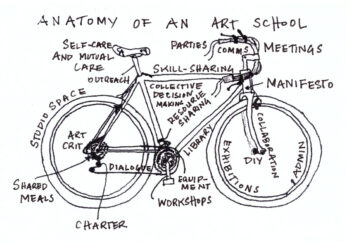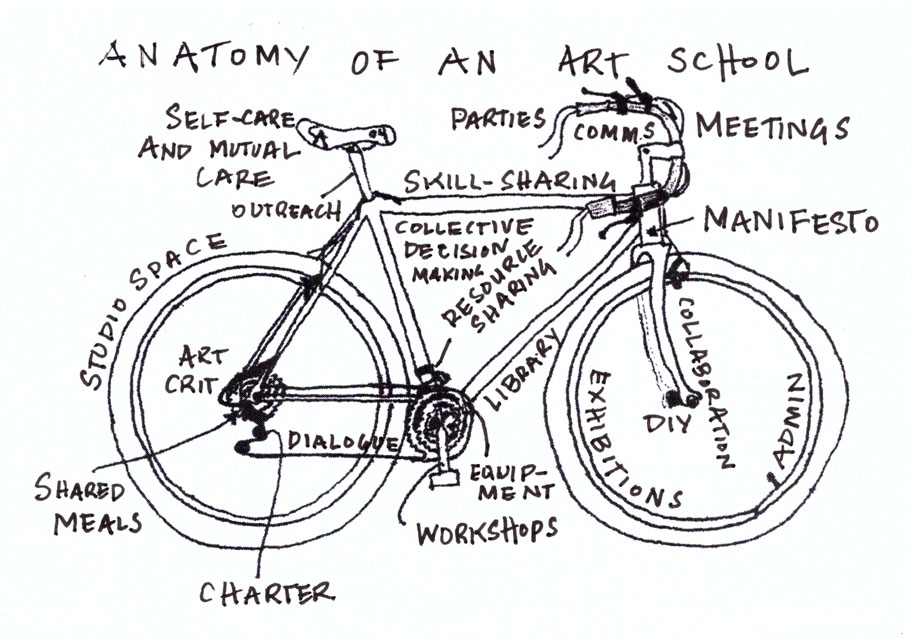 How would a co-operative art school work? What would the membership responsibilities be? How would we organise ourselves in a non-hierarchical way to address inequalities and include everyone in decision-making? For more information and to download the texts please click here.
This workshop is part of A co-operative art school? a research project that explores potential models for a co-operative form of art education. It is an extended call for collaborators who want to address the problems of art education and work together to establish an alternative model to the corporatised, marketised and financialised capitalist university.