URgh!#1 at the (Slow) Marathon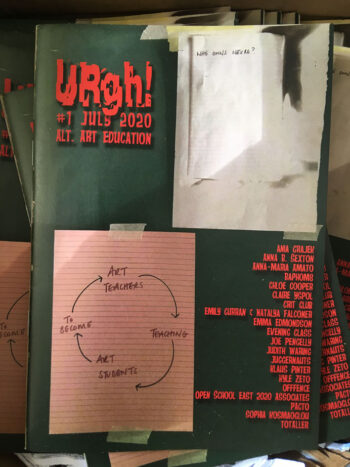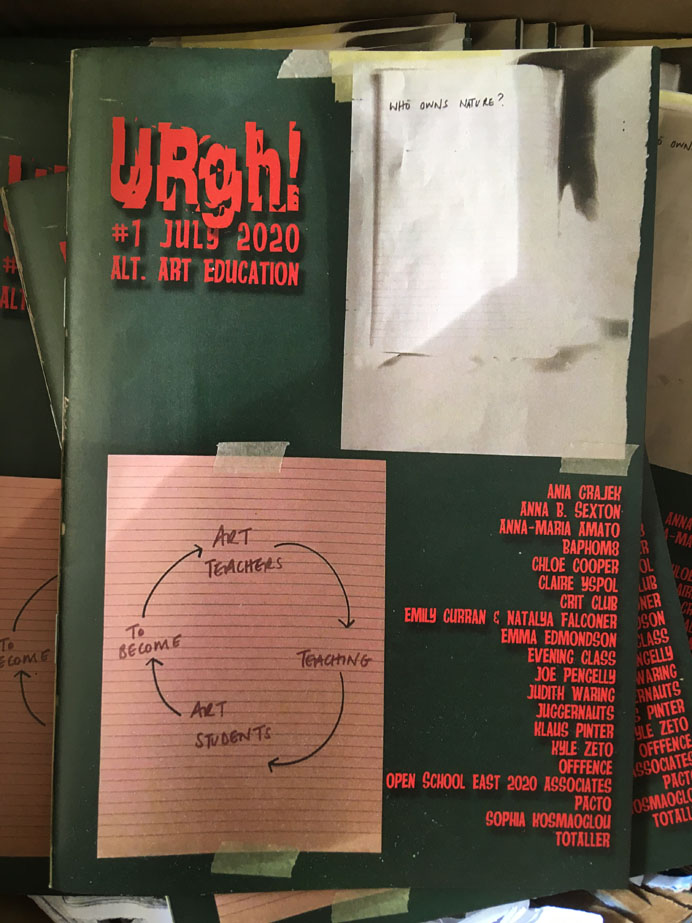 URgh! #1 has arrived and it looks great! Thanks to Footprint Workers Co-op and to all the contributors for their amazing work!
The zine launch is on Sat, 25 July at the (Slow) Marathon, get your printed or digital copy on the day from this page.
The deadline for expressions of interest to participate in the Artquest Z-Crit at the (Slow) Marathon has been extended till Friday, 17 July at 12 noon. Please click here to complete the form.
Tomorrow, Tuesday, 14 July is the last day to contribute to Darshana Vora's art project lostandfound that will be screened at the (Slow) Marathon, please click here to complete the form.
ALTERNATIVE ART EDUCATION
(Slow) Marathon
 Turn on, tune in, get involved, start your own art school!
Saturday, 25 July 2020, 12-7:30pm
ONLINE via the Conway Hall Zoom channel
https://videomole.tv/slow-marathon/
Please book your place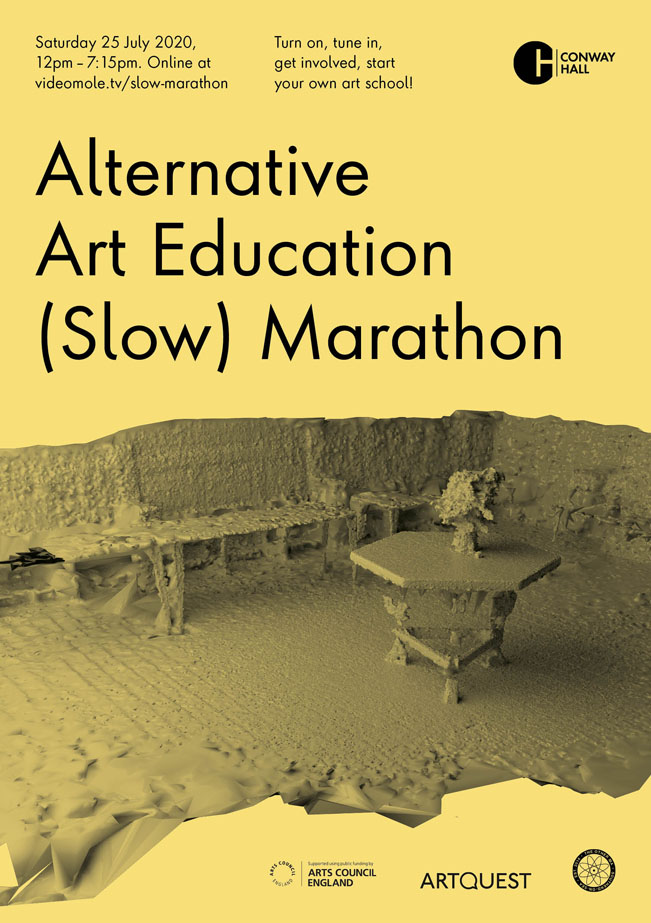 Join us via the Conway Hall Zoom channel to celebrate alternative art education and launch the first issue of URgh! a zine on education and precarity
Tune in from 12-7pm to learn and play in a range of events: produce a zine with TOMA, find out what peer-led schools are up to and exchange ideas on online education, labour and cooperation. Create a virtual creature with Genetic Moo, show work in a crit session with Artquest and wind down with the DJ set by Milky Jeans.
URgh!#1 features critical essays, histories, documents, guides, interviews, fiction, poetry and visual art on alternative art schools, study groups, peer-led and self-organised education, collectivity and collaboration, co-operative art education, mutual aid, alternative economies, creative labour and the critique of neoliberal reforms in higher education. To download a PDF or order a printed copy please visit the website on 25 July 2020.
This event will be held online via Zoom, please book your place and you will receive an email with the link on the day of the event. If you have any questions or access requirements please get in touch.
To participate in the Art and/or Science Reading Group or show your work in the Artquest Z-Crit please follow the links to register. Artist Darshana Vora seeks contributions about your experience of lockdown for her project lostandfound, which will be screened at the event.
The (Slow) Marathon is collaboratively organised and hosted by the alternative art education community, with support from Conway Hall, Artquest, TOMA and Arts Council England
Alternative Art Education (Slow) Marathon, 25 July 2020. Flyer by Models and Constructs.