We got off to a slow start this month and almost forgot to send the newsletter! Perhaps we'd rather be hibernating right now? Or more likely, we're still coming down from the fantastic [ARTCRAWL] that Cristina Sousa Martinez put together for us in January.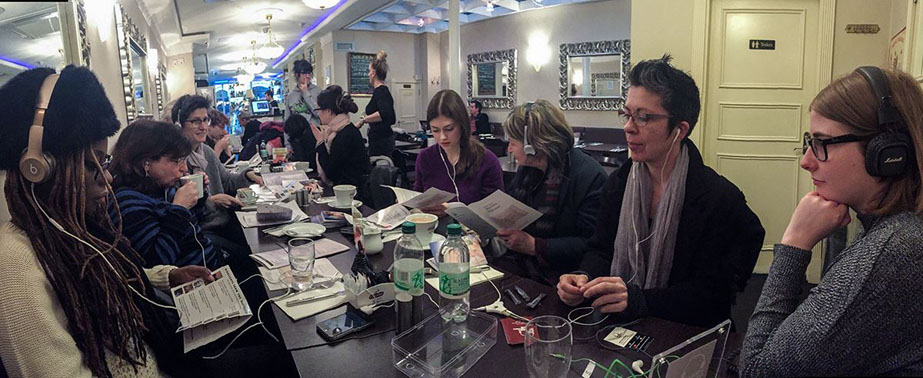 We're back this Friday, 10 February to discuss commodity fetishism with Karl Marx at [SYMPOSIUM] hosted at Wimbledon Art Studios, courtesy of Dasha Loyko. Please read on for more details.
We have to wait a little longer for The Field to emerge from its restructuring process so in March we will be at MayDay Rooms, and the Rum Factory and Westminster Arts Library in the following months (TBC). If you're interested in participating, contributing or collaborating please come to one of our events or get in touch.

[SYMPOSIUM] Marx: The Fetishism of the Commodity and its Secret
Friday, 10 February 2017, 18:00 – 20:30
Wimbledon Art Studios, 10 Riverside Rd, London SW17 0BB
Free, please book your place
In February we're reading The Fetishism of the Commodity and its Secret, from Karl Marx's Capital: A Critique of Political Economy (1867), the keystone of Marx's critique of the capitalist mode of production.

[ARTCRAWL] CANCELLED this month
Many thanks to Cristina Sousa Martínez who curated a fantastic crawl in January. A wonderful time was had by all 15 adults and 2 toddlers who participated. Thanks to Irene Barontini and Sophia Contemporary for an interesting discussion on contemporary art in Iran, and to John Kannenberg for guiding us on an exciting visit to the The Museum of Portable Sound. You can view photos and feedback on the Facebook event page.
[ANNOUNCEMENTS & OPPORTUNITIES]


The list of deadlines, announcements and opportunities is absolutely brimming this month.
Please check back because the list is updated regularly. If you would like to post open calls, opportunities or vacancies please send us the details.
IMAGE CREDITS
Piero Manzoni [1961] Artist's Shit (Merda d'artista). 90 tin cans, each filled with 30 grams faeces, 4.8 x 6.5 cm.
Renzo Picasso [1929] Piccadilly Circus.